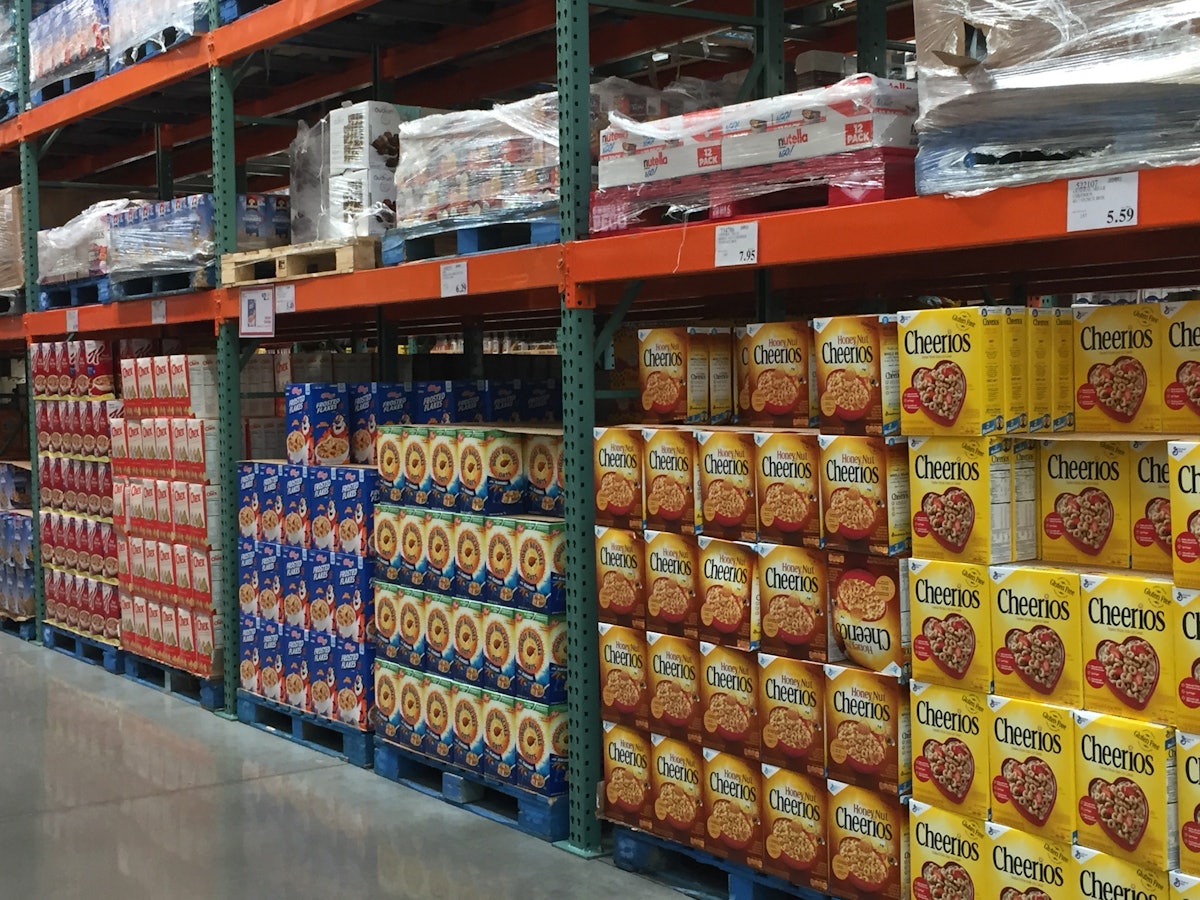 In a world of competitive products, every opportunity to stand out is an opportunity to make sales. One of the easiest and most effective ways to do that is through in-store advertising and branding. You want something versatile and easily adaptable when designing a club store display. It needs to be easy to change graphics to speak directly to customers. Many factors determine whether a product gets noticed in a club store. One of the most important is the packaging. As club stores sell in bulk, the packaging must stand out and convey a key message. It must do this quickly.
Eye-Catching Design
If your brand is a staple in a club store, you'll want to design packaging that stands out from the rest. A display that attracts shoppers' attention will encourage them to slow down and think about your product before deciding to purchase it. In addition to providing eye-catching graphics, club store display packaging must be durable, handle the weight of bulk packs, and stay stocked without becoming dangerously overflowing on a pallet. One way to make your display stand out is by using free-standing displays or cartons. These allow you to place your products in any position on the shelf quickly, and they can be customized with an array of attractive shapes or designs that will grab a customer's attention. Another option is using a multi-panel display with different SKUs on each side. This will encourage customers to walk around and see what's on offer. While this approach can cost more than a single display, it can also be more effective in some cases. If you want to add new product packs, it's possible to swap out individual headers on a multi-panel display.
Eye-Catching Graphics
One of the best ways to get customers to look at your product is to create a visually engaging display. This is especially important when selling products at club stores, where space is often limited, and customers want to buy as much as possible in a single trip. Eye-catching graphics are an essential part of any suitable display. They can make a big difference when it comes to sales. This is why investing in high-quality graphics that speak for themselves is necessary instead of just relying on the words on the box. Another great way to make your graphics stand out is by using digital printing. This technique allows you to create a custom design that can be easily edited and re-used. It can also help you save money on the production process and enable you to use your graphics in different formats, including signage, hang tags, and shelf displays. One of the most important things to remember when creating a club store display is that it must be flexible enough to accommodate multiple products in various packaging styles. Choosing a collection that can stack well and be re-stocked quickly is also essential. This will help ensure that you're always selling your best product, which is what customers are looking for in the first place.
Eye-Catching Colors
A color is a powerful tool for packaging in a club store environment. It can play on shoppers' associations and help them accept a product without knowing the brand name. In addition, some colors have a powerful appeal for specific demographics or industries. Orange, for instance, is known for its attention-getting properties and can help a company stand out from the crowd. Another powerful color is black, which has a sophisticated appearance and can be used to project a high-end feel. It can also be used to contrast with other colors. Regardless of the color you choose for your package, ensure it's consistent with different graphics. This helps ensure your brand is recognized throughout the store. Club stores have a lot of rules and guidelines that brands need to adhere to, so it's essential to find a display that's flexible and easy to edit. For example, you could use digital printing to change out headers that sell new products or swap in hang tags for other items. And remember: the only limit is your team's imagination! The key is to be creative and find ways to get your brand in front of customers while maximizing your budget.
Eye-Catching Texture
When designing and displaying products on the sales floor, the best way to get customers' attention is often by incorporating eye-catching visuals into your design. A well-crafted display can do wonders for your bottom line, from improving brand recognition to increasing product sales. This includes everything from color coding to creating an optimal shopping experience for your customers to incorporating innovative graphics and materials. The best way to ensure you're getting the most out of your club store display is to consult an experienced team to find the right solution for your brand and budget. We're always happy to help you find the display to put your products in the spotlight and ensure you consistently deliver the best possible customer experience.