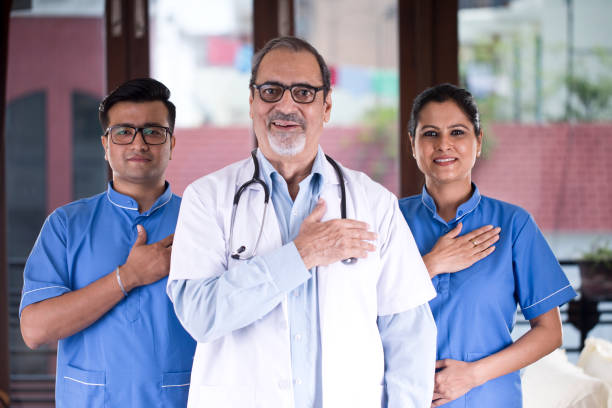 Traveling is something that is open to people of all ages. Traveling or taking a vacation can be high on a person's list of things to accomplish, particularly for those who anticipate retiring soon.
But as people get older, there are exponentially more risks involved in travelling. Particularly, health-related issues become a problem that can happen to a person at any time. In addition, an elderly person might not be capable of handling any difficulty on their own if it arises.
Therefore, one of the things that should never be ignored before travelling is getting online travel insurance for senior citizens.
The importance of senior citizen travel insurance
Even though travelling domestically or abroad can be fantastic experiences that go off without a hitch, there is a small chance that an unforeseen problem could ruin the trip. You may find yourself in a pickle if you experience robbery, lost luggage, missing travel documents, an accident, or a medical emergency. Recovery from these can be expensive and time-consuming.
As a safety net against these dangers, online travel insurance is useful. You may protect yourself from a variety of issues that could arise while travelling by paying a modest amount as the policy premium.
Senior citizens should specifically be required to have travel insurance when going abroad. Traveling without insurance can be very expensive and difficult for older citizens.
Hospitalization costs, medical care costs, and even routine doctor visits can be very expensive abroad. However, there is a guarantee of receiving cashless care without any problems with senior travel insurance.
A flight insurance makes sure that you have enough support to deal with any additional problems that may arise, such as delayed/lost baggage, missing travel documents, etc. Before choosing the best travel insurance for senior citizens, there are a few factors to keep in mind.
Checklist for seniors before purchasing travel insurance
Before purchasing an insurance coverage, you should consider the following, among other things:
The insured amount
When choosing the amount insured for the policy, consider both your financial situation and your health. It's also a good idea to base your insurance premium selection on the place you're going. For instance, the United States has higher medical costs than India, therefore you would benefit more from a higher insured amount.
Present medical conditions
Pick a plan that provides coverage for existing conditions. Pre-existing conditions that could be life-threatening are not covered by certain plans, while they are partially covered by others. Also keep in mind that travel insurance from india that are given following a medical examination frequently have better benefits and less trouble filing claims.
Concerning the coverage
Make certain that the insurance you select includes trip cancellation and delay coverage. However, be sure to stay away from plans with limitations based on a person's exposure to a sickness or disaster. When acquiring senior travel insurance, carefully review the policy's inclusions while also keeping in mind to review the exclusions.
Purchasing an insurance policy
Senior citizens can purchase travel insurance for senior citizens from the majority of India's top insurance providers. You may determine the premium by going to their business websites and entering your information. To ensure that you can receive the best deal, make sure to compare a few policies.
Regarding the premium
The cost of senior citizen travel insurance is determined by a variety of variables, including the total sum assured selected, the destination, whether the insurance is for a single trip or many visits, and the length of your stay.
Make sure you have read the small print and gone through the policy completely before purchasing senior travel insurance or flight insurance.
* Standard T&C Apply
** Currently, there are 2 tax regimes in India – new and old. To get the tax benefit you desire, choose the correct one after consulting an expert. You can opt for a regime change during the next financial year.
# Visit the official website of IRDAI for further details.
## All savings are provided by the insurer as per the IRDAI-approved insurance plan. Standard T&C apply
Insurance is the subject matter of solicitation. For more details on benefits, exclusions,
limitations, terms, and conditions, please read the sales brochure/policy wording carefully
before concluding a sale.